Our Pricing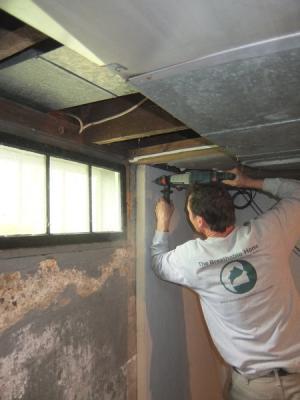 We insist our pricing be clear and honest. If at any time you have questions about our numbers, please do not hesitate to ask. We have found an open dialogue usually leads to long-term relationships!
We use a performance-based approach to our pricing. This means that we charge you based on the work and material required to provide the results you have asked for. This is different than charging by the square foot. Only charging by the square foot does not allow for hidden details and on-the-spot problem solving. Our combined experience, knowledge and training result in safely and efficiently solving the challenges your home presents.
We understand that sometimes all the work cannot be done at the same time. We are adept a creating a work scope that can be completed in phases. For some clients, we come back every year to complete a long-term goal of achieving high efficiency!
We always work under a clear, legal contract. If ever our work scope is changed, for instance, we find old wiring or moldy wood that needs replacing, we write up a proper change order to make sure we all are on the same page.
When we need work done from subcontractors and we are responsible for their work, we charge a 8%-10% contracting fee depending on the difficulty of the work. This covers our liability for their work, the contractual agreement with the subcontractor, scheduling of the services and all payments. This percent is included in your contract price.
We want you to know you are paying us for a service and we take that very seriously. Since our service is performance-based, our relationships lasts a long time. The happier you are in the beginning, the happier we all are in the end!!