About Us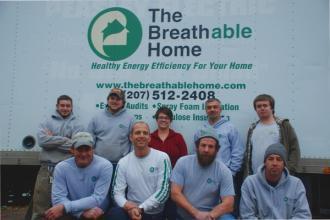 The Breathable Home team has more than 25 years of combined experience in all aspects of residential construction and restoration. Owner Bo Jespersen has been building and remodeling homes since 1997, and has specialized in finish carpentry and restoration of old homes from foundation to finish. Our expertise is in project design, communication with clients, honest pricing, and quality workmanship.
Our Goals
We are driven by the requests from homeowners to address the current energy crisis and the strain on the working family. With our tools and desire, we can start by changing the energy usage in your home as well as the overall efficiency of the structure. Our goal is to match your budget with the most effective, safe, sustainable and efficient energy upgrades you can afford. Our reputation is based on honesty, integrity, education and communication. We love what we do and we do it proudly!
Memberships and Affiliations
The Breathable Home is active in various energy and building organizations in Maine, regionally, and nationally, including the Maine Association of Building and Energy Professionals (MABEP), Maine Indoor Air Quality, Central Maine Apartment Owners Association, and the nationally recognized Buildings Professionals Institute (BPI). Bo successfully completed the BPI Building Analyst 1 exam. In addition, several members of the team have completed the Maine Home Performance Weatherization Course, and the Weatherization Technicians course through Maine State Housing. The Breathable Home is a certified installer of National Fiber cellulose, Bayseal spray foam insulation, Lifebreath ventilation systems, Fujitsu heat pumps and a certified installer of TPR2 Thermal Barrier Paint.