Meet The Crew
Meet The Breathable Home team–working hard to save Mainers from Portland to Skowhegan money on their home heating costs and promote indoor air quality every day! We pride ourselves on staying proactive through continuing education in building science, home performance, and new technologies to improve energy savings.
The Breathable Home is active in various energy and building organizations in Maine regionally and nationally, including the Maine Association of Building and Energy Professionals (MABEP), Maine Indoor Air Quality, the Better Business Bureau (BBB), Central Maine Apartment Owners Association, and the nationally recognized Buildings Professionals Institute (BPI). In addition, several members of The Breathable Home team have completed the Maine Home Performance Weatherization Course, and the Weatherization Technicians course through Maine State Housing.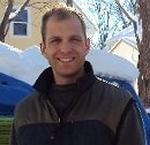 Bo Jespersen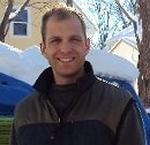 Bo began in the carpentry business in 1998 but turned his professional attention to weatherization and energy retrofits as the founder and owner of The Breathable Home in 2006. In that year, Bo completed the Building Performance Institute's (BPI) 120-hour Energy Efficiency Technician Program in Rockland, the first such program to be offered in Maine. As a certified Building Analyst 1 (energy auditor), Bo is an expert in using audit technology to increase buildings' performance, resulting in more energy-efficient and healthier spaces. He is also an Efficiency Maine Qualified Energy Advisor and a state-licensed Oil Limited Energy Auditor Technician. Bo lives with his wife, daughter, and son in Mount Vernon, Maine, and enjoys hiking or skiing in Maine's mountains.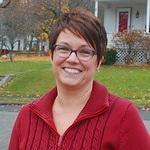 Nadine Aubuchon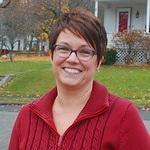 Nadine has been an integral part of The Breathable Home since it began, and continues to be one of our most essential contributors. She expertly uses her detail-oriented skills as our project manager by prioritizing multiple tasks and ensuring timely project completion. She is also responsible for the financial health of our company and manages every aspect of our human resource needs.
While you might not meet Nadine in person, you will realize her dedication to customer satisfaction as she works with you through every step of your project, from contract preparation to coordination of start dates to final rebate submission with Efficiency Maine. Nadine resides in Augusta, Maine part-time, and spends the warmer months at her camp in Palermo, enjoying Maine at its finest.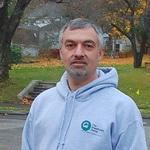 Brandon Moreau
General Manager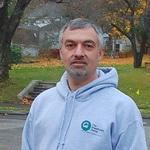 Brandon has been a cornerstone of The Breathable Home since 2006, wearing every hat we offer - from cellulose to foam, electrical, heat pump, ventilation, sump pumps and radon mitigation. He currently resides in Whitefield with his wife Alicia and their feline companions, Loki and Opie. He cherishes moments spent with family and revels in the creative process of woodworking projects and the strumming of a guitar.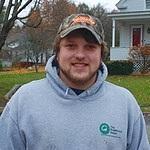 Brandon Maxim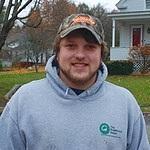 Brandon has been an exceedingly dedicated and primary part of The Breathable Home since 2014. He probably has the most wide-ranging skill set when he serves as a crew leader for spray foam, cellulose insulation, and heat pumps. His extensive experience and leadership skills have contributed significantly to the company's success in providing top-notch insulation and heating solutions in all sorts of situations. Outside of work, Brandon resides in South Gardiner and treasures his time with his family, which includes his wife, three children, two dogs, and his cat. He finds enjoys the great outdoors, pursuing fishing, hunting, and kayaking.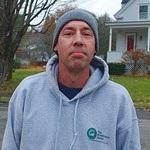 Garrett Killen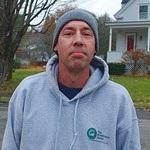 Garrett has been an integral part of The Breathable Home team since 2016, serving as the Cellulose crew leader. His dedication and leadership skills have contributed to the company's success in providing the highest-quality insulation solutions. Garrett resides in Sidney with his wife and cherished pets. In his leisure time, he finds solace in strumming the guitar. Garrett's commitment to his professional responsibilities and personal interests reflects his well-rounded and balanced approach to life.
Tom Linder
Tom has become so valued to us at TBH and worn many hats since 2017. His best fit as been specializing in house energy inspections and project estimates. His keen eye for detail and commitment to energy efficiency have played a pivotal role in helping clients create more comfortable and sustainable homes. Outside of work, Tom resides in Mount Vernon with his feline companion and shares a unique passion for rearranging the world around him. Whether transforming large trees and rocks into smaller ones or stacking them, he finds satisfaction in shaping his outdoor surroundings. The great outdoors continually inspires Tom and strives to enhance his craftsmanship, aiming to create even more impressive and inventive pieces.
Adam Millett
Adam Millett is an outstanding heat pump and fresh air ventilation technician who began his career with The Breathable Home in 2019. He is passionate about ensuring safe, efficient, and healthy living environments. Beyond his professional life, Adam finds joy in various outdoor activities, such as skiing and hiking, which allows him to appreciate the world's natural beauty. He also possesses a talent for woodworking and carpentry. Most importantly, Adam treasures spending time with his family.
Corey Perkins
Corey came to us with lots of HVAC experience, but soon became an outstanding crew lead with spray foam. He has been a most welcome crew lead at The Breathable Home team since 2021. He brings expertise and an amazingly strong work ethic to his role, ensuring that projects are completed to the highest standards. Corey calls Waterville his home, sharing it with his loving wife, son, and dog and cat. He finds joy in life's simple pleasures, often casting a line into the water, tinkering away on cars, or working on a home project. Corey's passion for his work and commitment to his loved ones make him a truly valued part of our team.
Dustin Fagre
Dustin has been a dedicated Spray Foam technician at The Breathable Home since 2022, bringing his fast-moving feet and diligence to the team. We are lucky to have him. In Waterville, he shares his home with his parents, alongside their loyal dog and playful cat. Beyond his professional commitments, Dustin finds joy in leisurely pursuits, particularly indulging in the world of games.
Drew Morris
As a dedicated estimator, Drew has been a valued member of The Breathable Home team since 2015. With expertise and care, he assists homeowners in identifying opportunities to enhance their residences' efficiency, whether through insulation projects or the installation of heat pumps. Drew shares his home in Topsham with his wife, two children, and their cat. Beyond his professional commitments, Drew often travels with his father and brother to remote locations around the world to fish. Drew's passion for improving homes and his dedication to his family and hobbies make him an invaluable asset to his workplace and community.
Paige Zirtidis
Office Manager
Paige assumed the role of Office Manager at The Breathable Home in 2021 and we are so thankful she joined our team. She plays a pivotal role behind the scenes, ensuring the smooth operation of various administrative tasks from scheduling, contracts, and office tasks. Beyond her professional responsibilities, Paige calls Readfield home, where she resides with her three daughters when they're not away at college and their dog Pippa, who is also the office mascot! Paige's commitment to her work, love for her family, and enjoyment of life's simple pleasures make her an integral part of her professional and personal communities.